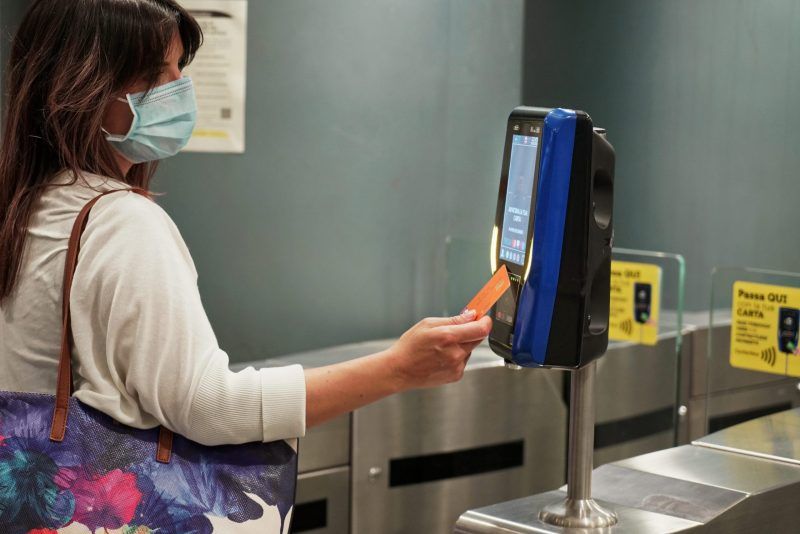 Cashback: valid for payment on public transport with a contactless card
This was announced by AEP Ticketing Solutions, a leading company in electronic ticketing
Cashback now also travels on buses and subways. This was announced by AEP Ticketing Solutions, a leading company in electronic ticketing with over 600 customers in public transport. The purchase of virtual tickets on board is now possible in many cities thanks by using the ticketing systems designed and built by the Florentine company, systems that are also sold in several countries all over the world. The basis of this purchase method is the use of an EMV contactless bankcard.
In Italy there are already many cities that have adopted electronic ticketing systems from AEP, starting from Florence (Ataf), Bologna (Tper), Turin (Gtt), Lucca (Ctt Nord), continuing through Siena and San Gimignano up to Arezzo and Grosseto (with Tiemme spa).
«Another important step forward in the operational streamlining of the electronic ticketing system has been taken. Users have now one more reason to buy a ticket on board the means of transport with our electronic ticketing systems – comments the CEOGiovanni Becattini -. Those who opt for this choice will be entitled to receive back an amount corresponding to the 10% of the cost of the ticket, as foreseen by the State Cashback programme. In plus they can also avoid queuing to physically purchase their own ticket. The latter is an equally important aspect in this particular period of pandemic, when every possible effort is made at any level to prevent gatherings ».
AEP Ticketing Solutions is a technology company located in Signa (nearby Florence – Italy), specialized in designing electronic ticketing systems for public transport in Italy and abroad, with special mention to France. AEP Ticketing Solutions is definitely a pioneer company in the creation of "Cashless" systems on board vehicles. There are over 25 dedicated systems, including those installed and operating between Italy and France and those already ordered and under development. AEP's solutions are not limited to "Cashless" systems but include all those tenders and methods of payment that are currently at the forefront (contactless cards and tickets, QR code tickets, dematerialized tickets on smartphones, "Card centric" and "Account based" systems).