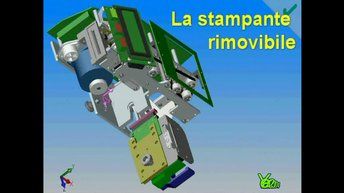 From AEP's story, Futura 4/MX mechanical structure
• This video was recorded in 2004 and describes Futura 4/MX mechanical structure thru 3D animation.
• Confirming quality of project Futura 4/MX design remained almost unchanged in years, besides the introduction of the new plastic injection moulded housing and minor modifications and upgrades.
• Since then, more than 8,000 Futura 4 family validators have been sold.
• Texts on the screen are in Italian but they are translated by voice comment.