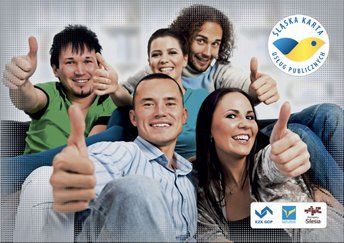 AGREEMENT FOR MORE THAN 6M WITH ASSECO POLAND FOR THE REGION SILESIAN (POLAND)
• Supply of an entire electronic ticketing system by Asseco Poland SA, the biggest IT company quoted on War-saw Stock Exchange for KZK GOP in Katowice, one of the biggest reality of public transport, that manages the service in 25 cities, covering an area of 1,400 square kilometers.
• SKUP Card for parking, entrance to museums, swimming pools and places of the 21 cities of the region. In addition to electronic money, the paper will be the identification document of the owner and the carrierof the certificate of electronic signature.
• More info here or in the downloadable brochure.