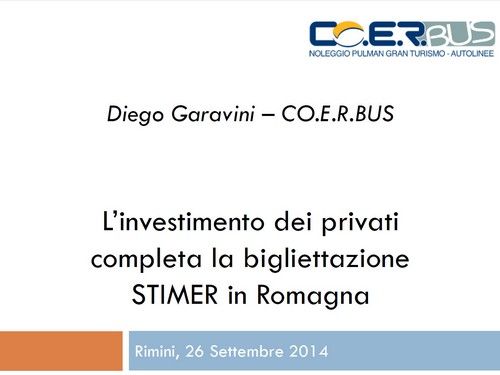 Investment by private companies completes STIMER
Presentation by Mr Diego Garavini of the Electronic Ticketing System of CO.E.R.BUS, the consortium of the private public transport companies in Emilia-Romagna, completely integrated in STIMER. Thanks to the joint work of the consortium members and AEP, the system was up and running very quickly: by 25th September, 2,000 cards had already been issued with 40,000 events of sale and 90,000 validations.
The presentation was held on 26th September 2014 at the Convegno Club Italia in Rimini.