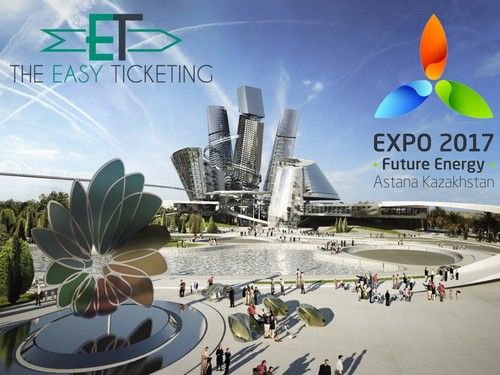 AEP presents in Astana the Expo 2017 solutions
Astana (Kazakhstan), between Jun 10th and Sep 10th 2017, will host the Expo 2017 Future Energy, "Energy of the future", which will exhibit various themes related to the responsible and efficient energy production for the near future and its relationship with the environment, with special emphasis to renewable energies.
The Expo 2017 will gather millions of visitors from all over the world, in a scenery of science fiction spread over an area of 25 hectares, with the participation of more than 100 countries and 6 international organizations. It will be the first time ever that a central-Asia country hosts an international exhibition.
The City of Astana has contracted the most innovative solutions for mobility to Swarco Mizar, which has partnered with AEP Ticketing Solutions for the deployment of a new Electronic Ticketing System. This has been presented at the Astana Invest Forum 2015, held on Oct 28-30th in the Kazakhstan capital, with over 1,000 delegates from 20 countries, to discuss on the increment of investments for the Nation.
At the Astana LRT transport company stand, the visitors could look at an ET – The Easy Ticketing system, with the ET-TIC ticketing desk and its operator.
The gallery here below, shows some pictures from the visit of the Astana Mayor Mr. Adilbek Zhaksybekov. The new RTVM-T and, in the background, the Futura 3A the CDB-6 PLUS can be seen. Behind the ticketing desk operator, Mr. Talgat Ardan, the Astana LRT chairman.
After the gallery, please look at the video on the project made by AEP and presented at the Astana LRT stand.