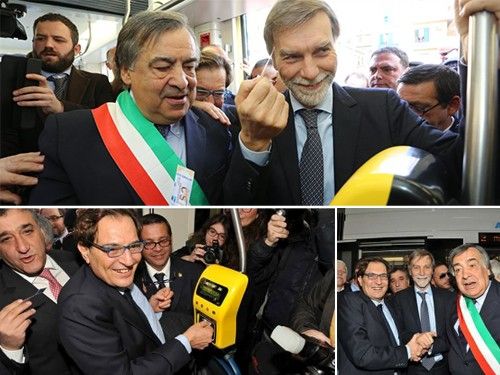 The Palermo tramway inaugurated
After almost a century the Palermo tramway is back. With hundreds attending, on Dec 30th 2015 the Minister of Infrastructures Graziano Delrio, together with the Palermo Mayor Leoluca Orlando and the Governor of Sicily Rosario Crocetta, have officially inaugurated the first public ride.
On every car there is installed an AEP F240 validator as well as MTVM vending machines on the stations.