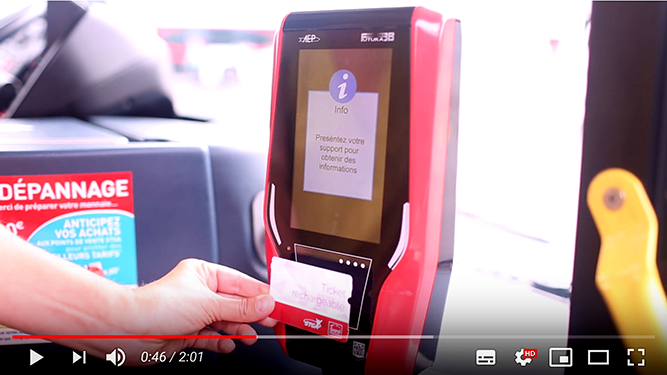 Three beautiful videos from STGA, Angoulême
Angoulême, april 2019, 24 Angoulême, april 2019, 24 in conjunction with the launch of the "marche à blanc" (pre-operation) of the new AFCS made by AEP, the STGA of Angoulême (France) has released three beautiful videos that illustrate some of the features of the system. You can find them here:
While here you can find other interesting press information.
The system is based on ET – The Easy Ticketing in its latest expression, with functionalities of absolute avant-garde and uses the latest generation of AEP equipment: the Multifunctional Units CDB-4 PLUS, the validators Futura 3B and the Premium Ticket Vending Machine RTVM-T.