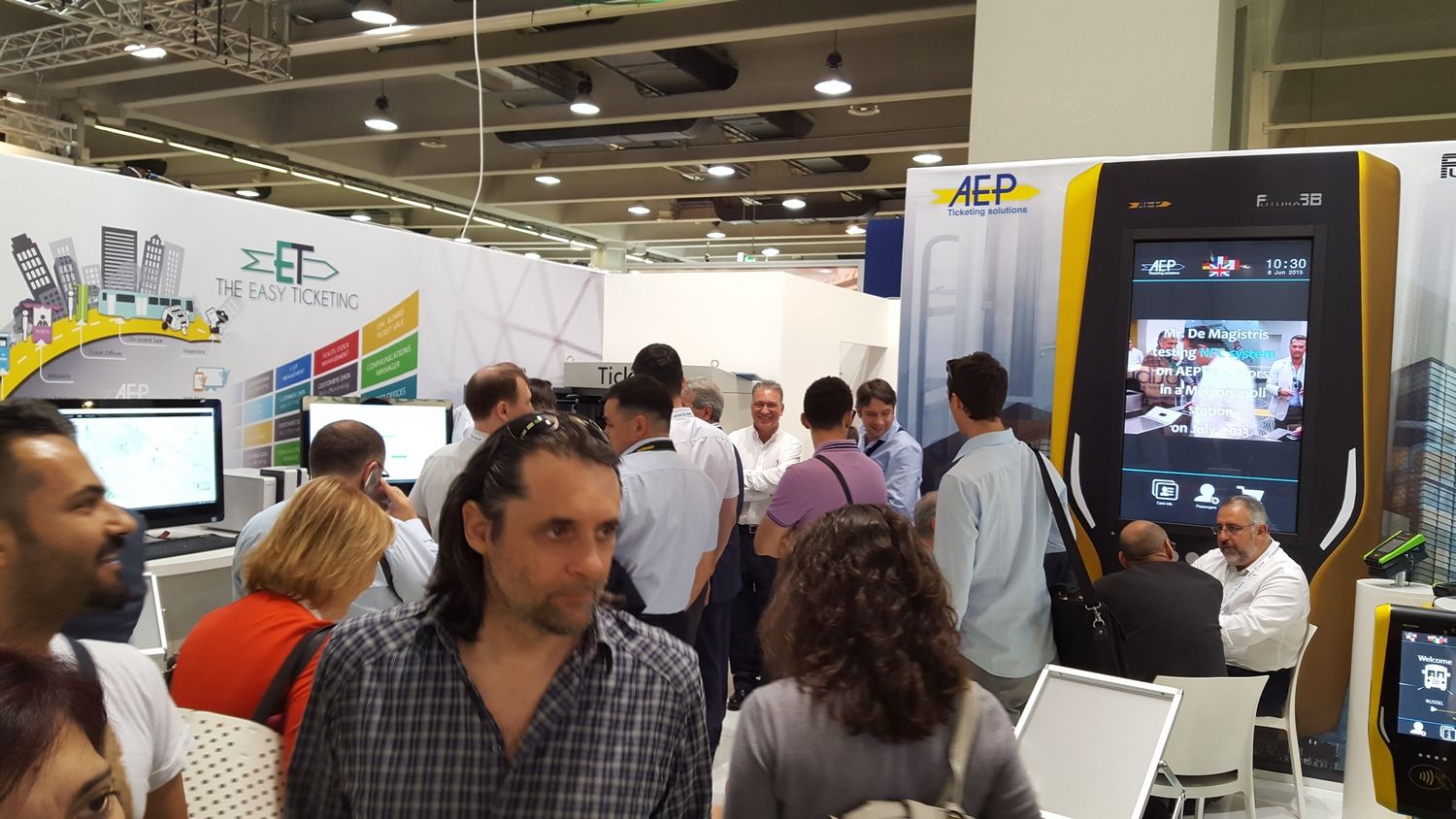 The success of AEP at the UITP 2015 World Congress and Exhibition
The result of the 2015 UITP World Congress and Exhibition, held in Milan on 8th, 9th and 10th June, was a very successful one for AEP. Numerous Italian and foreign visitors appreciated in particular the many innovations presented, including the new "premium" RTVM-T  self-service ticket vending machine, the portable CDB-4 PLUS device and the new "mini-IV" ET – The Easy Ticketing module for information for passengers.
Our Futura 3B was very photographed: Italian design clearly continues to teach the world a thing or two!
The AEP stand was visited by the delegation of Kazak customers, including the Deputy Mayor of Astana, where the AEP electronic ticketing system based on ET – The Easy Ticketing (main contractor Swarco Mizar) is currently being installed.