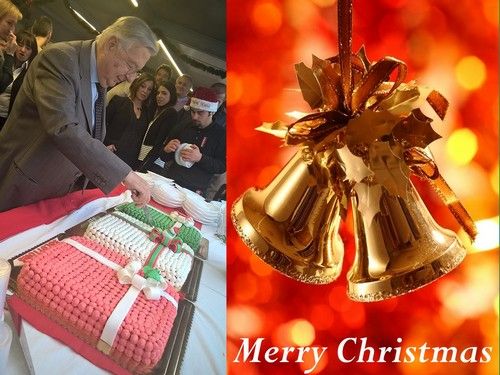 AEP Christmas party
On Dec 22nd the traditional AEP Christmas party has taken place with the participation of the company management, staff and consultants. Our Customers' trust has made our company grow considerably and we look forward to the future with a lot of optimism.
The increased number of participants, over 80, has caused for the first time to select a local restaurant, a different location from the company previous environment. In the picture, Franco Margani, President of AEP, cuts the tri-colour cake.
We wish the best festivities !