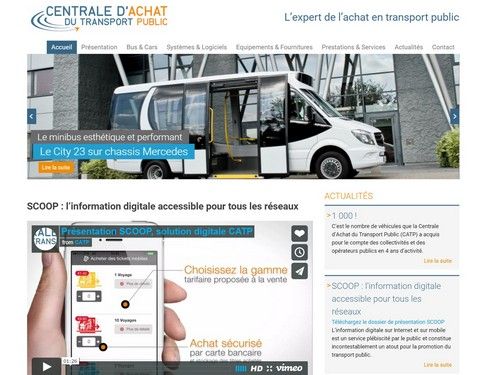 CATP awards the Electronic Ticketing Systems to AEP
AEP is glad to announce the award from CATP as supplier of an Electronic Ticketing System following the demanding public tender process, the results of which have been published on March 22nd 2016.
Central d'Achat Transport Public (CATP, www.catp.fr) has been established in 2011 following  the initiative from the community managers and engineers to optimize the purchasing for the public transport. Through this entity a Community can keep under control the purchase costs by using the shared technical and legal competences.  CATP is supported by important local associations like the French AMGVF (association of mayors of major cities) and the GART (group of transport authorities). 180 are the members of AGIR consortium (http://www.agir-transport.org/) , another important CATP partner, an association of public transport professionals established in 1987.
CATP has chosen AEP because ET – The Easy Ticketing is a standard system, easy to use and be deployed and for the wide offer of devices. The CATP associates can now purchase their AEP systems and products with no need for a tender process.