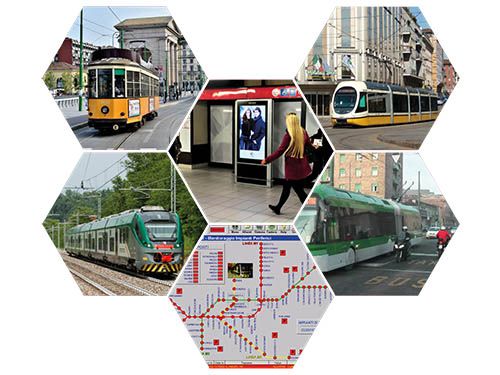 AEP acquires the Monetica branch from Leonardo Finmeccanica
AEP Ticketing Solutions has finalized the acquisition of the Leonardo-Finmeccanica's Monetica branch, which is specialized in design and deployment of electronic ticketing systems.
The Monetica branch includes the know-how, software, R&D resources, product delivery, maintenance and project management as well as all national and international contracts, among which the Electronic Ticketing Systems for ATM Milano, GTT Torino, the Egyptian and Algerian railways.
The transaction has been successfully finalized with the assistance from Global Strategy for all business related matters and from Studio Linklaters for all legal aspects.
"This acquisition is strategic for us." as Franco Margani, President of AEP Ticketing Solutions has commented, "and has significantly increased our technological assets and human resources. We are now one of biggest players in the domestic and international market, from where we get the majority of our business. The operation has been conceived, prepared and organized at length and is adding to AEP the necessary resources to face the ever-growing market demand. This is also endorsed by the Monetica's existing customers with whom we are confident to build a solid partnership like the one we have established with all other customers who have already chosen our brand".
As a direct consequence of the acquisition, AEP Genova is now established incorporating the Monetica branch resources such as the highly specialized and internationally renowned engineering team.
"The Customers have chosen AEP not only because of its success on very demanding market places" Franco Margani continues "but also for its solid and reputed tradition of high ethical values with its Customers and human resources. Transparency, correctness, integrity, technical knowledge and market presence are for us fundamental and indispensable requisites which have contributed and will continue to contribute to the growth of AEP, a company that carries the Italian name around the world."