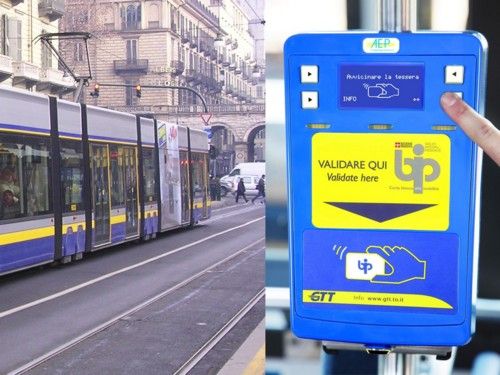 Turin: Gtt introduces the onboard season ticket validation
GTT introduces in Turin the obligation for subscribers to validate the season ticket for every trip on trams and buses. Over the next few weeks validators able to emit a "beep" when the ticket season is approached, will be installed on vehicles.
The news, presented on the last February 6th in Municipality by the Councilors for Transport of Municipality and Region, Maria Lapietra and Francesco Balocco, with Gtt President Walter Ceresa, will be accompanied by an information campaign and initiatives to encourage virtuous behavior. That means no penalty for subscribers, but discounts or awards for those who will total the highest number of beeps.
The measure adopted by Gtt, which from 850,000 subscriptions and tickets collects about 100 million euros a year, is heading towards a more effective fight to the ticket evasion that company estimate about 10% of passengers. The "beep" emitted by the validator will make those who do not pay recognizable from other passengers: a way to try to create embarrassment to the evasor and motivate him to change attitude.
The mandatory beep is, in fact, giving good results in the Anglo-Saxon world and in France. In Italy it was adopted by the City of Bologna in 2012 and by Trentino Alto Adige.