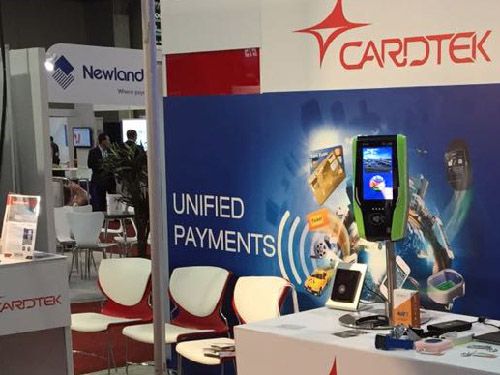 Futura 3B at Money20/20 in Las Vegas
Money20/20 is the World's Largest Payments & Financial Services Innovation Event. More than 10,000 attendees are present, including 1,0700+ CEOs & Presidents from 3,000 companies and 85 countries. it was held in Las Vegas on october 22-25 2016.
At Cardtek stand, our Futura 3B, the multimedia validator designed by Giugiaro, top of AEP range, was exhibited.
Since 2001, Cardtek provides innovative end-to-end payment solutions for financial institutions, processors, telecom operators, personalisation bureaus, retailers, terminal and card vendors and last but not least public transportation authorities to more than 150 customers in 25 countries across the globe.