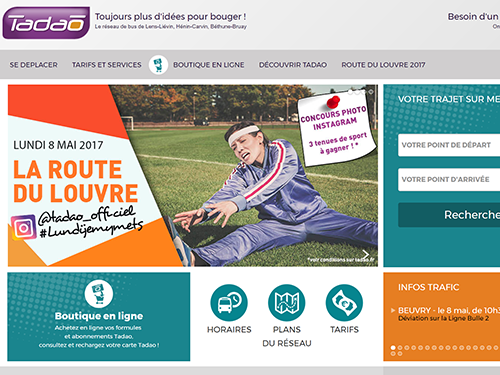 A 6,2M€ french tender with more than120 TVM awarded to AEP
The Syndicat Mixte des Transports Artois-Gohelle has awarded AEP the renewal of the Electronic Ticketing System of the TADAO (Transdev) network in the area of Lens (France), together with the development of interoperability with the Pass-Pass Regional Card for the Amount of € 6,196,110.00.
"Once again AEP confirms the superiority of its offer," said ing. Saverio Bettini, Chief Executive Officer and Commercial Director of AEP, "which is able to beat important international competitors in a country such as France, notoriously one of the most experienced and demanding countries in terms of Electronic Ticketing."
The system, based on AEP famous application suite "ET – The Easy Ticketing", includes, amongst other things, over 120 self-service RTVM-I Vending Machines for the new 4 BHNS (BRT) lines and includes the new Futura 3B/E validators. This device is one of the very few on the market, if not the only one, to offer all the certifications required for the EMV processing of bank cards. Amongst them we can mention the well-known PCI-PTS (not to be confused with PCI-DSS), which requires a specially built-in reader's safe intrusion feature, just like an EFT-POS terminal, thus deserving the name of "POS validator".
AEP offers today the first complete line of hardware, software and services for open payment realized on the same scheme of Transport for London in Italy.