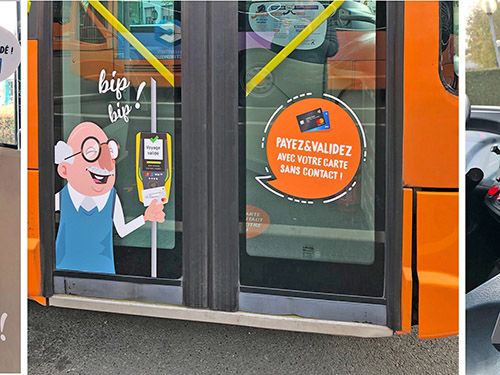 AEP EMV in operation at Chartres
The Filibus network in Chartres (France) is launching the payment of the urban transport ticket by EMV contactless bank card directly on board the vehicles, thanks to the Electronic Ticketing System developed by AEP Ticketing Solutions, with the sponsorship of MasterCard France.
This new service is intended for all customers who have a contactless EMV card and wish to purchase an urban transport ticket on board vehicles.
The Chartres Metropole transport authority is the first agglomeration in France to launch this service throughout its network.
"A very important result for us", declared Giovanni Becattini, CEO of AEP, "for which we have worked for years. This is a truly advanced system, with all the necessary certifications, in which we have been able to ensure that our validators process both public transport cards and EMV contactless bank cards, with a single reading head. A result that few companies have already achieved, which demonstrates even more the technological level achieved by AEP, thanks to the continuous investment and skills of our specialists, which will certainly not remain an isolated case. In fact, we are already at work to activate new systems of this type that will be launched very soon, within a few months."