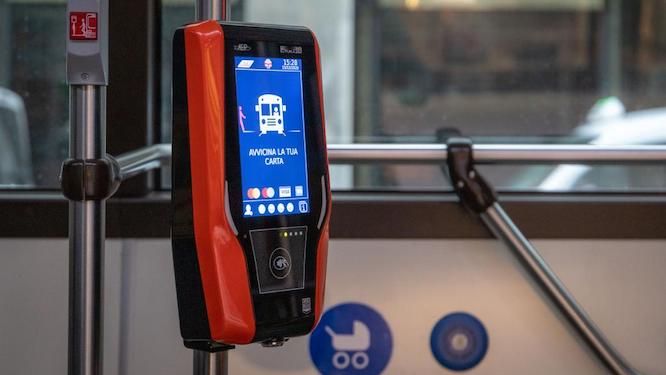 Aep carries the ticket with Emv bank cards on the Atm buses in Milan
New 7,000 validators are on the way to allow contactless payment
The new validators will be of Aep Ticketing Solutions that will allow users of the Milan Atm buses to buy tickets using the App and Emv bank cards. In fact, following a public tender procedure, the provision of the new electronic validators that will be installed on the surface vehicles supplied to the ATM Group of Milan.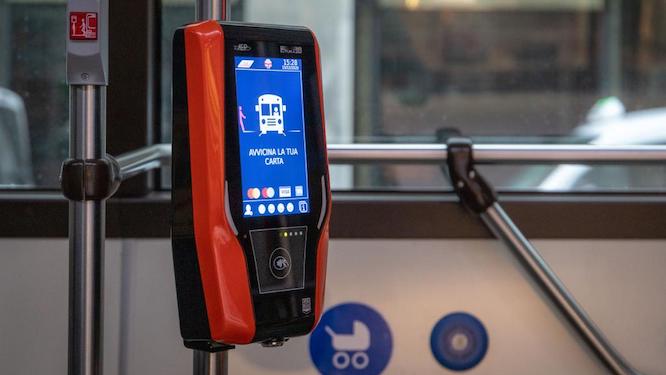 7 thousand electronic devices will be installed on all 2 thousand surface vehicles for paying tickets by bank card, as is already the case on the subway in all 113 stations. The total value of the investment exceeds 12 million.
The extension of the contactless system is fully part of the process of dematerialization of travel tickets that Atm has already started in recent years and which today records important results: in the subway from 2018 as of today 23 million card purchases have been made by credit card at the turnstiles. On the surface, the experimentation launched in December 2020 on three bus lines (56, 70 and 73) has reached about 20 thousand transactions. The next step involves a planning phase, which will be followed in a year by the installation of the new validators, which will gradually come into operation starting from 2023.
Service Details
Equipped with 5G technology and GPS localization, the system is able to choose the most convenient rate – "best fare" – to be applied to the passenger, even in the case of a bus-metro interchange: for example, after the third trip, it is automatically charged the daily rate of 4.50 euros. The digital transformation plan represents a fundamental step in the digital revolution of Atm, which aims to facilitate accessibility to the service, therefore usability, and more generally the quality and travel experience.
The comment of the top management of AEP
«This contract is a great result – says Saverio Bettini, CEO and commercial manager of Aep – which confirms our company as one of the best equipment manufacturers on a global level. Our solutions, also thanks to the technology for the EMV bank card process developed entirely internally, are achieving great success in Italy and abroad. Their characteristics, their design, their sturdiness and their duration over time are winning, together with the proven support services that we are able to offer and which, even after many years, continue to guarantee perfect functionality ».
"The horizon to which we are aiming for the progressive transition plan from the old titles to the new ones is 2024 – explains Giovanni Becattini, CEO and head of the product lines of Aep. Aep has a strong technical connotation and has always been at the forefront in the design and construction of public transport equipment. The technical specifications of the Milanese tender were aimed at technological innovation. A challenge that we took up by proposing Futura 3B-Ultra: a solution that, while retaining the exceptional Italian style designed by Giugiaro, is based on innovative and highly advanced electronics that promises to become a reference point for the entire market ".