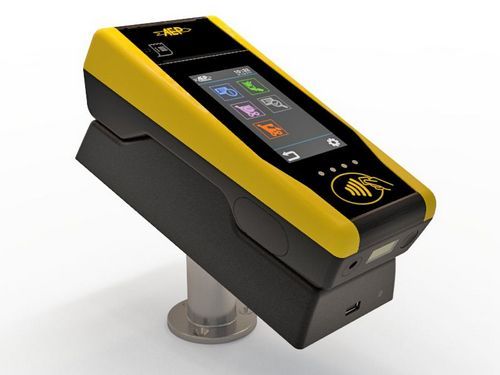 New CDB-4 PLUS: due to be presented in Milan
The new CDB-4 PLUS has already been presented at a preview to some Customers and its mass production has already started. The official presentation, however, will be made at the World Congress & Exhibition of UITP, where AEP is present at stand 4K144, pavilion 4, on 8-10 June 2015 (you will receive the invitation a few days before).
CDB-4 PLUS is the multifunction unit designed by AEP for modern Electronic Ticketing Systems, which can be used as:
a terminal for inspectors, to check and validate contactless cards and tickets, to sell tickets and top-ups, to issue fines etc.
a terminal for POS, such as small shops, newsstands etc., on its own or with the CR4-T cradle;
a driver console and onboard computer, using the CR4-B cradle for buses. The unit can be quickly removed and used in the hand.
CDB-4 PLUS is characterized by the same attractive style as the AEP Futura 3B family of validators. Deliveries will start from the beginning of May.