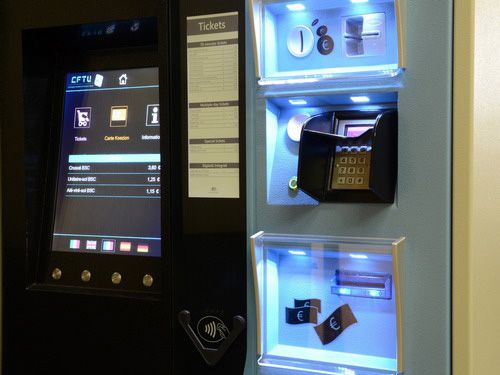 New RTVM-T: to be presented in Milan
The new RTVM-T will be officially presented at the World Congress & Exhibition of UITP, where AEP is present at stand 4K144, pavilion 4, on 8-10 June 2015 (you will receive the invitation a few days before).
RTVM-T is the new "Premium" self-service by AEP in the RTVM family, designed with the experience of hundreds of units sold in over 15 years.
RTVM-T has all the characteristics which contributed to the success of the earlier series: solidity, reliability and perfect integration in ET – The Easy Ticketing, the Electronic Ticketing System by AEP which allows its complete remote control.
RTVM-T does not replace any existing model but completes the RTVM range towards the high end. It can be configured in various ways and offers all the characteristics that you can expect to find in a machine of the "Premium" category: a large 17" colour screen, change in coins and banknotes, escrow, POS for payments by credit cards and ATM cards, three large-capacity hoppers, vocal synthesis and handsfree communication, two units of emission etc.
RTVM-T is very attractive and has some of the stylistic features of Futura 3B, the AEP validator designed by Giugiaro. However, it does not forget the disadvantaged categories and is therefore compliant with the Americans with Disabilities Act 2012 (www.ada.gov).
RTVM-T is already a successful product: the first deliveries are scheduled for July 2015.