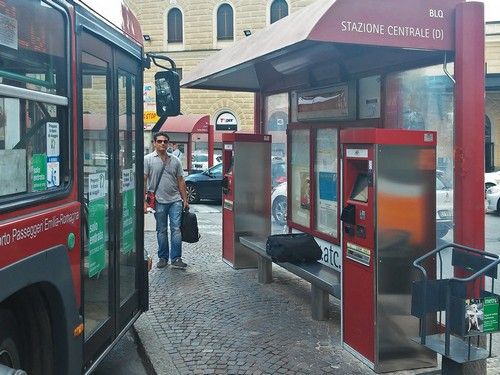 The TPER RTVM-I's now operational
The new RTVM-I's for TPER are fully operational (the Bologna railway station shown in the picture) to buy magnetic tickets for the "BLQ" line serving the Bologna airport. The new RTVM-I's are the first to be equipped with the QR-code reader which will be used shortly to buy tickets over the Internet.
During the first month of operation, they produced nearly 35,000 tickets.