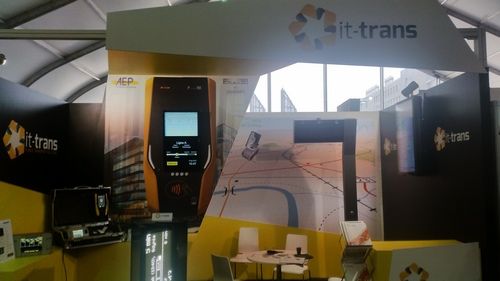 AEP at Trako 2015 in Gdansk (Poland)
AEP Ticketing Solutions has attended Trako 2015, the most important central European exhibition for railways, held in Gdansk, Poland on Sep 22-25 2015.
At the IT-Trans stand, AEP has presented to their Polish customers the ticketing platform to interlink railways and urban transport systems, by using contactless smart cards and mobile solutions based on a QR-code printed on a paper ticket or sent to a smartphone screen.
A special mention has been acclaimed by ET – The Easy Ticketing, the AEP system software, and the Futura 3B multimedia validator, designed by Giugiaro and equipped with a large touch screen, a bar code reader and other interesting options.