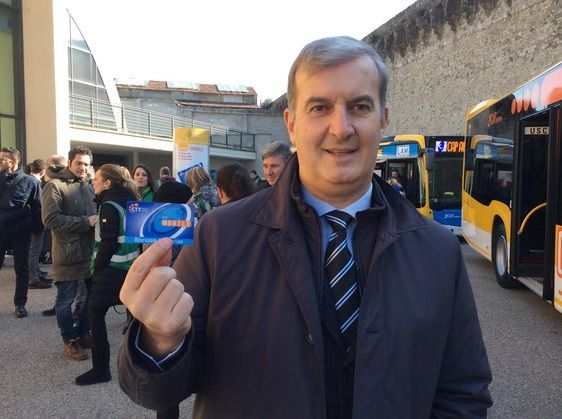 The first million contactless transactions for Prato
The CAP Autolinee (Prato) system, supplied by AEP and commissioned last February, is reaching today the first million contactless transactions carried out with the personal MOBILE cards and the MULTIPLA multi-ride passes.
The introduction of the new system, which implies a mandatory validation by all users, has been supported by an intelligent promotion campaign and by a team of sixty young "facilitators" who have assisted the customers on board. During these initial months of operation, some tolerance has been conceded but shortly a fine will be issued to not-validating passengers. This asserts again the principle of a systematic validation which the experts comment to be the true way to gain significant payment volumes from the Public Transport.
"Our Electronic Ticketing system has got solid roots – Alberto Banci, Director of CAP has commented – and is proved by the numbers: almost 96 per cent of travelers enter the bus through the forward door, the MOBILE cards issued so far are more than 16.000, and equals the 90 per cent of all ordinary users. The passes issued every month are over 23.000, the on-line transactions made to top-up or buy new travel documents are 2.300 and the number of validations is quickly reaching the one million in these very days".
In 2015, year of its seventieth birthday, CAP has made a giant leap forward, then becoming more modern, technological and aligned with the major European operators.