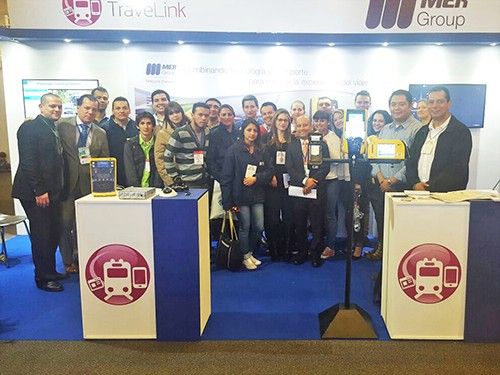 AEP in Latin America
MER Group is one of the largest Israeli holding companies. Established in 1948. it groups important companies in telecommunication, security and renewable energy, whereas it invests in other sectors such satellite communication, biotechnology and science of materials. For the last few years MER Group has been also proposing Fare Collection Systems by developing its own applications and using devices from its partner AEP.
MER Group has attended FITRANS 2015, a specialized exhibition which gathers the most representative manufacturers and distributors of passenger transport vehicles as well as accessories, services and technologies for the private and public transport from Colombia and all Latin America. In the picture of the stand you can see the Futura 3B, Futura 3A and CDB-6 PLUS.
AEP thanks the MER Group for the opportunity and looks forward to increasing success.