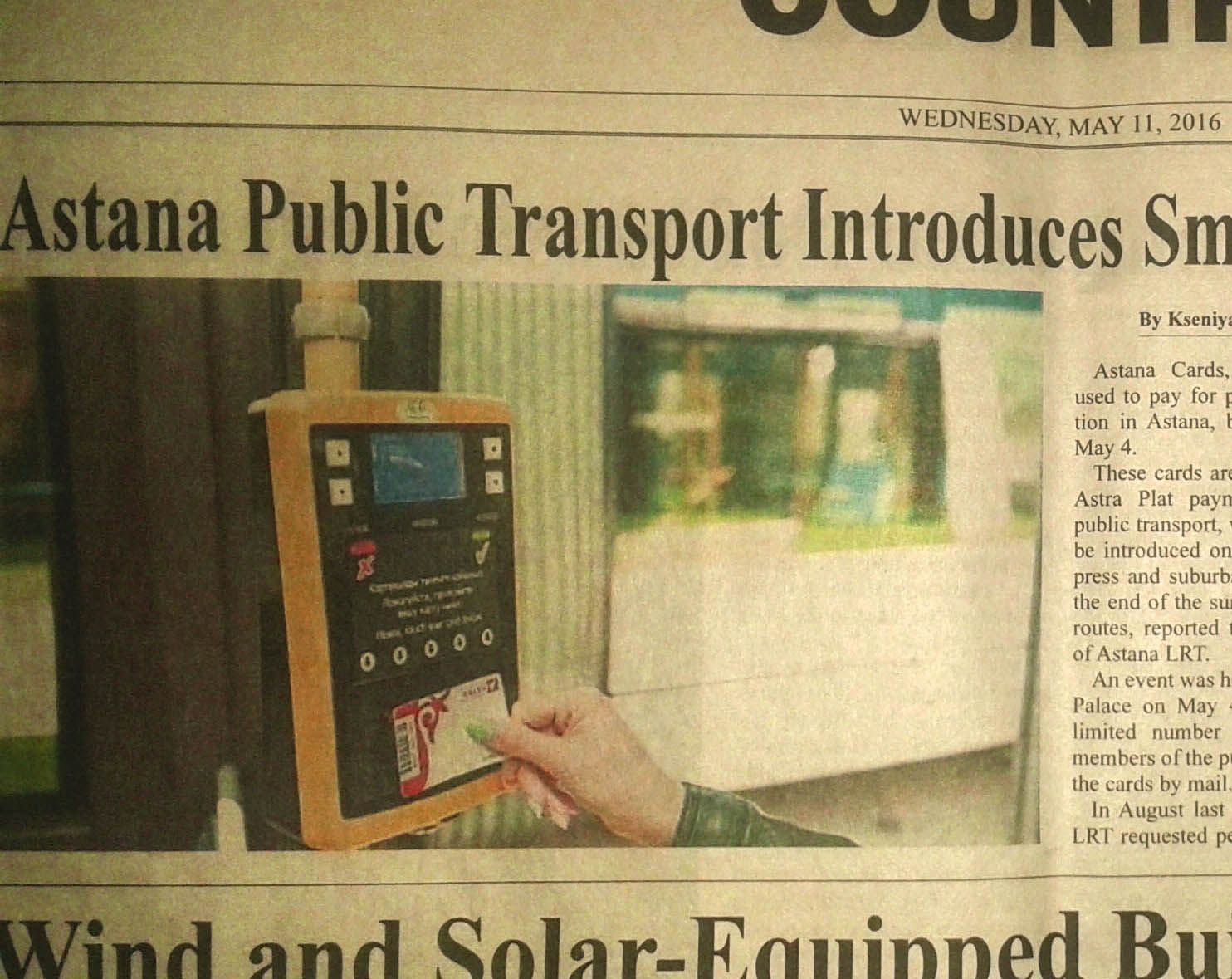 Astana, just about to start! The video
The electronic ticketing system deployed by AEP for Astana (Kazakhstan) will become operational within May 2016. It will initially be active for the Express and extraurban lines. Within summer 2016 the urban lines too will be managed. The expectations are big and even the press is getting interested to this important novelty which will further increase the efficiency of the well structured and organized transport system of the Kazakhstan capital. That will also augment its attractiveness for the users. This start-up phase will favour the system tuning which is expected to be fully operational for the Expo 2017. The implementation of the electronic ticketing system takes place during the full renovation of the transport network for which Swarco Mizar, who has subcontracted AEP, is a major provider (fleet monitoring, information to passengers, traffic control etc. ). Other bits of information are available here and here.
A video of excellent quality, showing the system, is available: it is still preliminary (same pages are in other-than-Russian language) but it clearly shows all main components of a general AEP system based on ET-The Easy Ticketing; it could easily apply to any other system installed in Italy, France or elsewhere. The video shows also the Swarco Mizar traffic control and AVM center. The new buses from Iveco are to be noted: the Astana LRT vehicle fleet has been almost completely renewed with very modern and well maintained vehicles. The Kazakhstan government looks at far ahead and believes in the local public transport as an important resource for the Country.