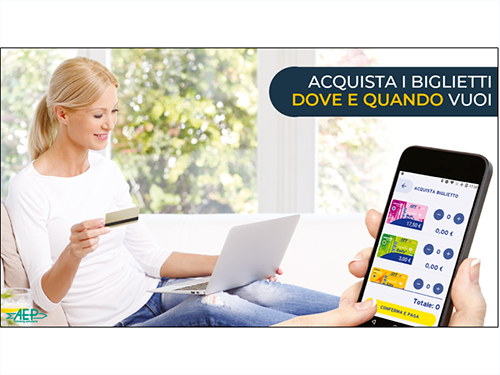 Almost 30,000 TO Move APP downloaded
Turin, 11.12.2018 A little more than two months after its introduction, the GTT TO Move App, through which users can buy tickets, validate them on board the validators and perform other functions, is set to reach the quota of 30,000 downloads.
The solution is based on VTS, AEP's technology for the interoperability of systems and applications, which allows, among other things, third-party Apps to emulate chip on paper and traditional smart cards with smartphones.
AEP sincerely thanks GTT for allowing AEP to demonstrate the effectiveness of VTS in a major project, where GTT itself ensured the implementation of the Appli TO Move and Thales adapted the Metro's gates to the new functionalities.
"The experience in Turin is for us an important confirmation of the validity and reliability of our VTS technology, currently in patenting stage" declared Mr Giovanni Becattini, CEO of AEP, "a technology destined to have an important part of AEP's future. The results were better than any expectation, even optimistic, and problems due to AEP were practically absent, despite the presence of now significant operating loads and despite the inevitable adjustments of the TO Move App made by GTT".