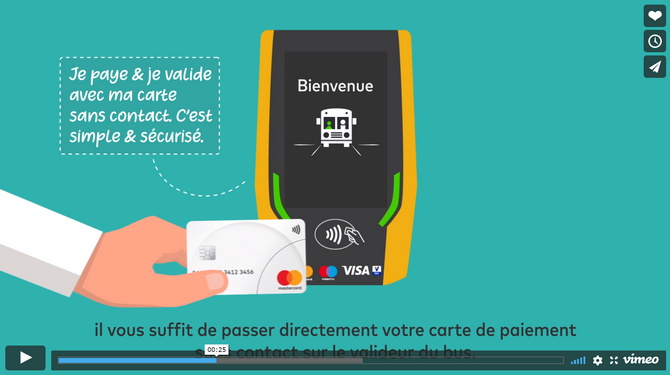 Mastercard video about Chartres AEP system
January 15, 2019 The success of the Filibus (Chartres, France) e-Ticketing System continues. Developed by AEP, it includes, among other things, on-board payment with contactless EMV bank cards. Transactions are continuously and constantly increasing, demonstrating the high level of satisfaction of travellers.
These days, Mastercard France has made available a very nice new video that illustrates the functions of payment with bank cards.
We think it's worth mentioning, not only because it's very pleasant, but also as inspiration for the many AEP customers who have already ordered or are about to order the AEP ET-PAY solution, which allows to put into operation systems of this type in a very short time.