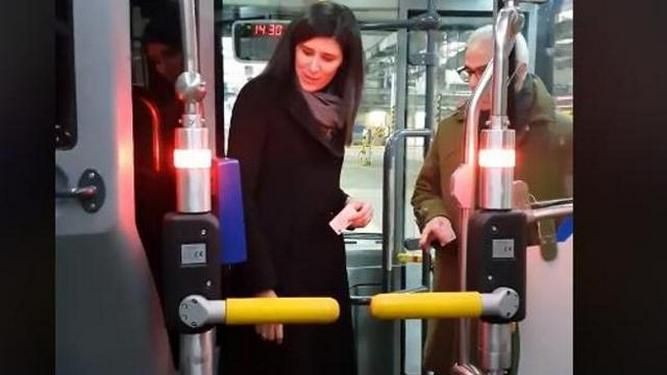 Access gate on GTT buses
February 8, 2019 The Mayor of Turin, Mrs. Chiara Appendino, together with Mr. Gianni Foti, Managing Director of GTT, presented yesterday the new access gates that will be used on the GTT buses of lines 6 and 19 on an experimental basis.
"This is an initiative that I had particularly close to my heart." said the Mayor "Public transport is a service of the community, so it is right that everyone should contribute. It is not acceptable that so many honest passengers – whom I thank – pay for the misconduct of a few."
The trend towards mandatory validation, now adopted by the most important Transport Companies as a very valid instrument to fight fraud, is therefore becoming ever more pronounced.
The market is therefore gradually excluding the solutions that do not allow the validation on board, and also on this front the proposals of AEP prove more and more to the step with the times.
The video shows the validation on the Futura 3A AEP validator.