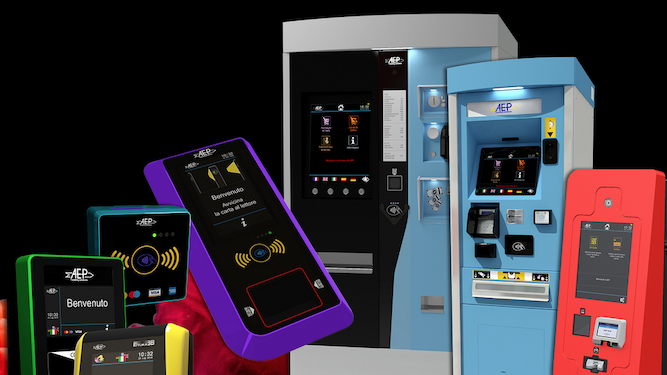 Aeppro: AEP devices from today also to third parties
All about the new frontier of electronic ticketing
High quality technology for everyone. Totally customizable. The new frontier of electronic ticketing is called Aeppro. Twenty years ago, AEP began its activity as a manufacturer of electronic ticketing equipment, but today it is mainly focused on the supply of "turnkey" complete systems, consisting of software, hardware, and services. 
Aeppro and the range of AEP devices
In all these years, the range of equipment has continued to be improved and enlarged so as to become one of the widest at international level. It includes four basic models of validators, three self-service machines, on-board equipment and accessories, configurable in hundreds of different variants. From today, with Aeppro, the technologies of AEP equipment are also available to independent third party system integrators, who can thus improve their offer. And to do so with equipment that today represents the state of the art in electronic ticketing.
Customizations, also in color and brand
Aeppro offers the complete customization of the devices, even in color and brand, and all the Software Developer's Kits (SDK) that allow you to easily develop or port your own applications on them, together with the full support of the related operating systems. In the midst of the I-century, the goal of high-tech companies is not only the progressive digitalization of services, but also to achieve it through the use of high quality advanced components. An objective that becomes reality with Aeppro.