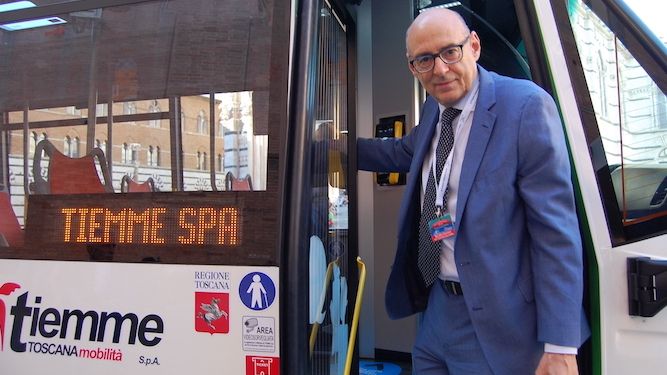 AEP Ticketing solutions & Tiemme: from 2002 to today
Collaboration from the first samples of the Futura 2 validator to the on-board payment of the ticket in contactless mode
It was January 2002 when the then startup AEP Ticketing solutions delivered to Tiemme (at that time Train) the first samples of the innovative validator Futura 2. It was the first product entirely designed in AEP, an absolute novelty compared to the old "box" validators, only able to print the few characters of time and date on a paper ticket
Futura 2 looked far ahead and already had the architecture of a computer, complete with operating system and solid state disk drive, and above all it could process the Minipay bank cards (Siena Card), which remained in use in Siena for many years.
That was the beginning of the fortunate story of the Tuscan company AEP Ticketing solutions that would lead it in a few years to become the most famous Italian company of electronic ticketing in the world and, in 2016, to acquire the Monetics Branch of Finmeccanica/Leonardo and, with it, important customers such as the cities of Milan and Turin, the Egyptian and Algerian railways.
Thanks to Tiemme, a leading company in public transport and innovation, there has been the commissioning of the ticket payment system on board buses with EMV contactless bank cards, using the validator AEP model Futura 3B, designed by the universally known Giugiaro Design, among the most beautiful among those on the market.